Business & Corporate Transactions
Protect and manage your business with a Fort Lauderdale business lawyer
In the legal community, the term "small business" is used to describe any business enterprise whose stock or ownership interests are not publicly traded. Small businesses today face a litany of challenges as they seek not only to survive, but thrive, in the marketplace. These challenges are compounded by a host of legal obligations imposed on business entities (both large and small) by regulatory bodies, including the obligation to pay taxes to various state and federal governmental agencies, to register annually with the Secretary of State in all the states in which the business is conducted, to attain and maintain proper licensing, and to comply with federal and state employment laws.
Experienced in advising and representing Florida entrepreneurs and small businesses
The Firm takes tremendous pride in assisting entrepreneurs and small businesses to meet these challenges, as well as in assisting established business to maintain compliance with federal and state regulations. Whether you are seeking to launch a new business venture or are seeking to modify or enhance an existing one, the Firm works diligently to help its clients achieve their business goals and navigate a changing business environment. We handle many aspects of business and corporate transactions, including:
– Selection of Business Entity
– Business Incorporation and Organization
– Compensation and Benefits
– Regulatory Compliance
– Strategic Alliances
– Contract Drafting, Review, and Negotiation
– Purchase and Sale Agreements
– Trademark, Tradename, and Copyright Filings
Knowledgeable, outsourced general counsel for Florida entrepreneurs and start-up companies
A good business law firm should, if possible, help clients avoid litigation. Because of our Florida state and federal trial practice, we are keenly aware of the types of contractual provisions and aspects of business transactions that most frequently result in legal disputes. We use this knowledge to provide our clients with sound legal counsel and carefully drafted legal documents. Additionally, we ensure that our clients meet corporate and state requirements regarding annual meetings of shareholders and directors (for corporations) and members and managers (for limited liability companies), including the filing (on an annual basis) of the client's annual report with the Secretary of State. Moreover, the Firm prepares minutes for clients' annual meetings and assists clients with preparing and passing any corporate or company resolutions and amending its governing documents—e.g., bylaws and operating agreements.
Contact an experienced Fort Lauderdale business lawyer to provide your business with sound legal advice
If you engage in business in any of Palm Beach, Broward, or Miami-Dade counties, then contact an experienced Fort Lauderdale business lawyer to assist you with your corporate and other business matters. We can draft documents to ensure not only that your business objectives are met, but that they are enforceable and comply with all applicable laws. To schedule a consultation with a Broward County business lawyer, call (954) 440-0901 or complete the contact information form appearing immediately below.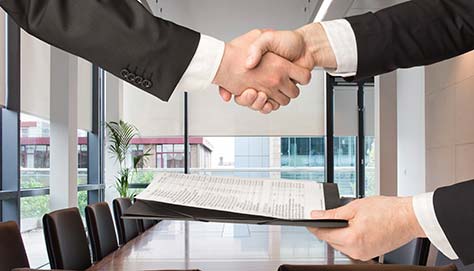 Justin represented me in a lawsuit to recover the unpaid balance of a loan made by one of my companies. The case settled before trial on terms that were favorable to me. I'm grateful to Justin for the services provided and highly recommend him to those in need of a litigation attorney. –Consumer
I live out of state but currently have investment property in Florida. Justin has been an excellent resource for my Florida real estate and business law matters. I highly recommend him to anyone in need of a competent and responsive business lawyer. –Benjamin
Business & Corporate Transactions Articles