About Justin Carlin, Esq.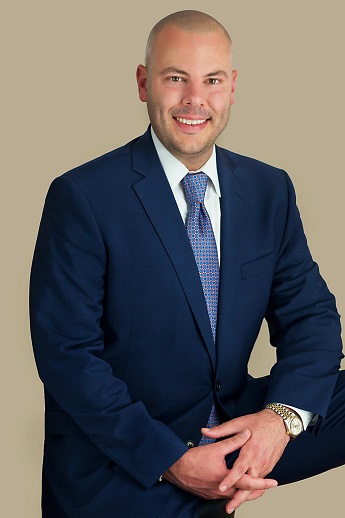 Justin Carlin
Founder/Manager
Justin C. Carlin is a state and federal trial attorney with extensive experience representing clients in business and real estate litigation and probate and trust litigation.
Justin represents clients in "complex actions" (involving complicated legal issues where the amount in controversy often exceeds $1 million), but also in routine disputes where the amount in controversy is less than $100,000.00. His clients include entrepreneurs, private businesses, financial institutions, real estate professionals, and individuals involved in a business, property, or civil dispute (simple or complex).
Referred to as a lawyer who "goes the extra mile" and "knows every detail," Justin is a Florida Bar Board Certified Specialist in Business Litigation; has been named a top lawyer by Super Lawyers® magazine, The Best Lawyers in America®, and South Florida Legal Guide; and is rated AV Preeminent® by Martindale-Hubbell—the highest rating available and a testament to the fact that his peers rank him at the highest level of professional ability.  In 2016, Justin became a fellow of the American Board of Trial Advocates (ABOTA) National Trial College at Harvard Law School, an exclusive program to which only 36 trial attorneys are accepted every two years.
While Justin prides himself on exceptional performance in the courtroom, he also emphasizes superior research and writing.  A published author adept at writing complicated legal memorandums and appellate briefs, Justin's scholarly work has been cited in the Harvard Journal of Law & Public Policy, and he has successfully handled appeals to several of Florida's appellate courts and to the Eleventh Circuit Court of Appeals.
Justin is a member of both the Trial Lawyers and Business Law Sections of The Florida Bar and a member of the Board of Directors of the Broward Chapter of the Federal Bar Association.  He is licensed to practice in all Florida courts, in all U.S. District Courts in the State of Florida, and in the Eleventh Circuit Court of Appeals in Atlanta, Georgia.
Justin graduated from Florida International University College of Law, where he was a member of the Florida International University Law Review and a judicial intern for the Honorable Juan Ramirez, Jr. (Ret.) of the Florida Third District Court of Appeal (in Miami).
Practice Areas
– Commercial Litigation & Business Disputes
– Real Estate Litigation & Property Disputes
– Probate, Estate, & Trust Litigation
– Title III-ADA Litigation
– State & Federal Civil Litigation
– Appeals
Representative Experience
Commercial Litigation & Business Disputes
Represented member of LLC engaged in international pharmaceutical sales with prosecuting derivative action against managing member of LLC.  Plaintiff sought more than $5 million in damages resulting from managing member's alleged civil theft, conversion, and breach of fiduciary duty.  Case settled at mediation shortly before trial.
Represented plaintiff investor in federal court litigation involving alleged breach of joint venture agreement to purchase and resell exotic sports car worth more than $1.3 million. Parties entered into a confidential settlement agreement during the first day of jury trial.
After two-day evidentiary hearing, obtained temporary injunction on behalf of company whose former manager allegedly misappropriated the company's customer lists and other trade secrets in violation of a non-compete agreement and Florida Uniform Trade Secrets Act.  The enjoined conduct was causing the company more than $500,000.00 a month in lost revenues.
Represented former director of foreign corporation in defense of fraud and civil conspiracy claims arising from failed international real estate project in the Turks and Caicos Islands. Case was voluntarily dismissed by plaintiffs after more than 24 months of active litigation.
Represented foreign judgment creditor seeking to enforce fraud judgment against "insolvent" corporation.  The case was formally designated by the trial court as "complex" and involved parallel Chapter 727 assignment for the benefit of creditors ("ABC") proceedings brought in coordinate trial courts, each of which resulted in appeals to the Florida Fourth District Court of Appeal, and a Chapter 11 bankruptcy proceeding initiated in the U.S. Bankruptcy Court for the Southern District of Florida that resulted in an appeal to each of the District Court and the Eleventh Circuit Court of Appeals.
Probate, Estate, & Trust Litigation
Prevailed in 12-day trial seeking to set aside estate planning documents based on undue influence.  Clients were awarded $2.9 million, together with attorneys' fees, court costs, and litigation expenses.
Represented disinherited beneficiary in claim to set aside trust amendment and deed allegedly obtained through undue influence.  Case settled for $1.6 million.
Prevailed in four-day federal court jury trial on action to set aside a "deathbed" beneficiary designation to an IRA that largely disinherited the client.  The jury verdict was that the decedent lacked capacity and that the defendant had engaged in undue influence and fraud.  In addition to invalidating the beneficiary designation that disinherited the client, the jury awarded the client $178,000.00 in compensatory damages.
Defended trustee of trust in four-day, non-jury trial to set aside real estate transfer as legally insufficient and as void for having been procured through alleged undue influence of the grantor when the grantor allegedly lacked capacity.
Represented beneficiary of trust in breach of trust and breach of fiduciary duty claim against trustee who failed to pay college tuition to beneficiary's daughter in accordance with the terms of the decedent's trust agreement.
Real Estate Litigation & Property Disputes
Represented local financial institution in prosecution of $12+ million commercial mortgage foreclosure.
Represented real estate investor in challenge to $1.5 million special assessment imposed against unit owners of condominium property, contending that the special assessment was enacted in violation of the Association's governing documents and, therefore, was void.  Case settled before trial.
Prevailed in bench trial representing co-tenant who had been ousted from real property co-owned with her brother, claiming fair market rental value during the period of her dispossession, together with attorneys' fees and court costs.
Defended commercial tenant in trial on claim for eviction based on tenant's alleged non-monetary default (serving "Greek beer" instead of "Turkish beer" to the restaurant's patrons), arguing the absence of a default under the lease agreement or, in the alternative, that the inequitable forfeiture doctrine made eviction an inappropriate remedy.
Appeals
Successfully represented Florida limited liability company with obtaining reversal of summary final judgment after establishing existence of genuine issues of material fact.  See Zur Investments, LLC v. Auslander, 2020 WL 4640572, — So. 3d — (Fla. 3d DCA, Aug. 12, 2020).
Prevailed in appeal from an Order denying a Motion to Vacate Summary Final Judgment; appellate court held that Association's "suspension plan" from previously recorded "termination plan" was legal nullity and Final Judgment was void for failure to join indispensable party (Association's termination trustee).  See Bawi v. Inverrary Resort Hotel Condominium Ass'n, Inc., 22 Fla. L. Weekly Supp. 67 (Oct. 31, 2014).
Prevailed in appeal of trial court's decision declining to dismiss Chapter 727 assignment for the benefit of creditors proceeding as void on ground that Chapter 727 is strictly construed, and debtor and assignee failed to strictly follow statutory requirements of ABC proceeding.  See Pro Finish, Inc. v. Estate of All American Trailer Mfgs., Inc., 204 So. 3d 505 (Fla. 4th DCA 2016).
Prevailed in appeal of trial court's decision denying Plaintiffs' motion for proceedings supplementary in aid of execution of judgment.  See Forster, et al. v. Nations Funding Source, Inc., et al., Case No. 15-14316-DD (11th Cir. 2016) (unpublished opinion).
Publications and Speaking Engagements
Speaker: "Damages in Business Litigation Cases," Florida Lawyers Network, Fort Lauderdale Chapter (Mar. 23, 2022).
Speaker: "Selected Issues in Evidence – State & Federal Courts," Florida Lawyers Network, Fort Lauderdale Chapter, Via Zoom Video Conference (Sep. 23, 2020).
Speaker: "Civil Litigation in Federal Courts," Florida Lawyers Network, Fort Lauderdale Chapter, Lauderdale Yacht Club (Aug. 23, 2017).
Panelist: "The Winning Edge," The Florida Bar's Henry Latimer Center for Professionalism and Standing Committee on Professionalism, Nova Southeastern University Law School (Oct. 22, 2015).
Author: What Every Florida Business Owner Should Know about Collections, Broward County Bar Association People's Law Guide (2011).
Research and Writing Contributor: Jerry W. Markham, Glass Steagall vs. Gramm-Leach-Bliley-A Test Match for the Bankers, 12 U. Pa. J. Bus. L. 1081 (2010).
Author: State Sovereign Immunity and Privatization: Can Eleventh Amendment Immunity Extend to Private Entities? 5 F.I.U. L. Rev. 209 (2009) [cited in Harvard J. L. & Pub. Pol'y].
Research Fellow to Prof. Jerry Markham for U.S. banking law address delivered to the International Monetary Fund.
Admissions
Florida, 2009
U.S. Court of Appeals for the Eleventh Circuit, 2010
U.S. District Court for the Southern District of Florida, 2010
U.S. District Court for the Middle District of Florida, 2012
U.S. District Court for the Northern District of Florida, 2018
Pro hace vice admissions obtained in federal courts outside of Florida
Education
J.D., Florida International University College of Law, 2009
– Member, Board of Editors, Florida International University Law Review
– Participant, Trial Advocacy Program
B.S., Florida State University, 2005 (Double Major: Political Science & Psychology)
Honors and Awards
Board Certified Specialist in Business Litigation, The Florida Bar, 2020-2025
The Best Lawyers in America®, Commercial Litigation, 2022-2023
Super Lawyers®, Top Lawyer, Business Litigation and Estate & Trust Litigation, 2022-2023
Super Lawyers®, "Florida Rising Star," 2016-2021
Rated AV Preeminent® by Martindale-Hubbell (highest rating available), 2018-2023
South Florida Legal Guide, Top Lawyer, Commercial Litigation, 2022
Fellow, American Board of Trial Advocates (ABOTA) National Trial College, Harvard Law School, 2016
Client Champion – Gold, Martindale-Hubbell, 2017, 2019
Client Distinction Award, Martindale-Hubbell, 2014, 2015
Community Involvement
Federal Bar Association, Broward County Chapter (Member, Board of Directors, 2019-2023)
The Florida Bar Journal/News (Member, Editorial Board, 2021-2024)
The Florida Bar (Member, Sections on: Trial Advocacy; Business Law; Real Property, Probate, and Trust Law)
Broward County Bar Association (Member, Bench/Bar Committee, 2012, 2014)
Broward County Trial Lawyers Association
Federalist Society for Law & Public Policy Studies (Member, South Florida chapter)
Florida Lawyers Network (Member, Category: Commercial Litigation)
FIU Law Dean's Alumni Circle
Leadership Broward, Class XXXIV