Probate, Estate, & Trust Litigation
Protect your inheritance with a Fort Lauderdale probate, estate, and trust litigation lawyer
When you retain the Firm to represent you in probate, estate, or trust dispute, you are ensuring that you will be represented by an experienced and passionate estate and trust litigation lawyer who is well-versed in all aspects of probate and trust litigation. The Firm was founded principally as a civil litigation and civil trial law firm with one goal in mind: excellence in all we do. Accordingly, the Firm's clients can expect to receive a level of service commonly associated with large, national law firms, but with greater personal attention. Our client-centered approach, experience in litigating cases in state and federal courts, and passion for handling probate and trust disputes frequently result in significant savings to our clients in the form of favorable settlements, the elimination of unnecessary litigation expenses, and favorable court rulings in litigation and at trial.
Experienced in handling probate, estate, and trust litigation in state and federal courts
Led by Fort Lauderdale probate and trust litigation lawyer Justin Carlin, the Firm is experienced in handling a wide variety of probate and trust disputes in both state and federal courts. The Firm provides representation to beneficiaries under trusts, wills, and other testamentary instruments, and to trustees of trusts and personal representatives of estates. The following list describes some of the areas of probate, estate, and trust litigation in which the Firm practices:
– Will Contests
– Challenges to Beneficiary Designations
– Undue Influence, Fraud, and Lack of Capacity
– Tortious Interference with Testamentary Expectation or Inheritance
– Guardianship Litigation
– Trust Accounting Litigation
– Breach of Fiduciary Duty
– Exploitation of the Elderly
– Wrongful Death
Recognized for Excellence in Civil Litigation and Civil Trial Advocacy
In recognition of his accomplishments as a Florida civil litigation and civil trial lawyer, Fort Lauderdale probate litigation attorney Justin C. Carlin has been rated AV Preeminent® by Martindale-Hubbell—the highest rating available and a testament to the fact that his peers rank him at the highest level of professional ability.  Justin has also been named a "Florida Rising Star" by Super Lawyers® magazine—an honor limited to no more than 2.5% of Florida attorneys.  In 2016, Justin became a fellow of the American Board of Trial Advocates (ABOTA) National Trial College at Harvard Law School, an exclusive program to which only 36 trial attorneys are accepted every two years.
Contact an experienced Fort Lauderdale probate, estate, and trust litigation lawyer to represent you in litigation matters related to wills, trusts, and beneficiary designations
If you're involved in a probate, estate, or trust litigation dispute in any of Palm Beach, Broward, or Miami-Dade counties, then contact an experienced Fort Lauderdale probate litigation lawyer to assist you with the dispute. Whether a will or trust contest, challenge to the validity of a beneficiary designation, or another estate litigation matter, we're here to help. To schedule a consultation with a Fort Lauderdale probate lawyer, call (954) 440-0901 or complete the contact information form appearing immediately below.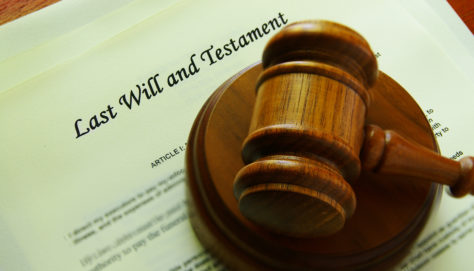 Energetic, determined, personable, smart, resourceful, and ambitious, Mr. Carlin demonstrates key attributes of some of the nation's top litigators. -Attorney in the community
Justin was fighting a whole team of attorneys by himself for most of the case and kicking their ass. My only regret is not getting to watch the trial, as the case settled after jury selection. -Dave
Probate, Estate, & Trust Litigation Articles