Protect your rights with a Fort Lauderdale condominium and homeowners' association lawyer
In the State of Florida, community associations include condominium associations, homeowners associations, and (less commonly) cooperative apartments. Each person who assumes this form of property ownership takes the property subject to the association's governing documents (usually recorded in the Public Records) and the particular Chapter of the Florida Statutes that relates to the form of community ownership. Frequently, disputes arise as to the rights of the association relative to those of the property owner, occasionally resulting in a dispute (financial or otherwise) between the parties.
As an extension of its business and real estate practice, the Firm handles virtually all kinds of legal disputes on behalf of both associations and property owners. If you're in a dispute with your condominium or homeowners' association, then we're here to help you protect your legal rights. Actions taken by associations are often legally incorrect, even when the association is represented by counsel. On the other hand, if you're a property management company or community association, we're here to help you with ensuring that your association is complying with Florida law, enforcing your association's governing documents, and otherwise bringing collection actions against property owners who are delinquent on their maintenance assessment payments.
Experienced in handling Florida condominium and homeowner's association disputes
Led by Fort Lauderdale condominium lawyer Justin C. Carlin, the Firm is experienced in handling a wide variety of condominium and homeowners' association disputes in Florida's trial and appellate courts. Mr. Carlin has, for example,represented condominium associations and cooperative apartments with prosecuting liens for unpaid assessments. On behalf of unit owners, he has been involved in several unique disputes, including a challenge to a $1.5 million special assessment and an action involving the proposed forced sale of a $10+ million hotel-condominium.The following list describes some of the areas of community association law in which the Firm currently practices:
– Assessment Collections
– Lien Foreclosure for Unpaid Assessments
– Corporate Compliance
– Annual Meetings
– Contract Drafting and Negotiation
– Enforcement of Rules and Regulations
– Litigation & Dispute Resolution
Recognized for excellence in civil litigation and civil trial advocacy
In recognition of his accomplishments as a Florida civil litigation and civil trial attorney, Fort Lauderdale condominium association attorney Justin C. Carlin has been rated AV Preeminent® by Martindale-Hubbell—the highest rating available and a testament to the fact that his peers rank him at the highest level of professional ability.  Justin has also been named a "Florida Rising Star" by Super Lawyers® magazine—an honor limited to no more than 2.5% of Florida attorneys.  In 2016, Justin became a fellow of the American Board of Trial Advocates (ABOTA) National Trial College at Harvard Law School, an exclusive program to which only 36 trial attorneys are accepted every two years.
Contact an experienced Fort Lauderdale condominium and homeowners' association lawyer to represent you or your association
If you are involved in a condominium or homeowners' association dispute in any of Palm Beach, Broward, or Miami-Dade counties, then contact an experienced Fort Lauderdale condominium dispute lawyer to assist you with the dispute. To schedule a consultation with a Florida community association lawyer, call (954) 440-0901 or complete the contact information form appearing immediately below.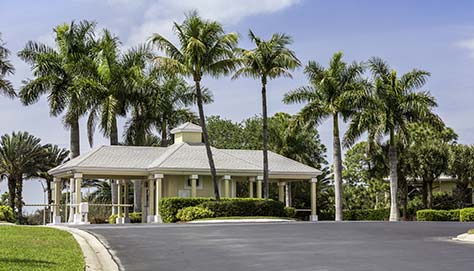 For years now I have had issues with my home owners association. . . . Recently they had sent me a large fine and attorney's fees on a matter I had definitely taken care of. . . . I retained Justin Carlin to fight this issue. After just a few weeks of Justin's persistence the fine and attorney's fees were dropped. I can't thank Justin enough for helping me through this ordeal. I would recommend him to anyone in a dispute with their association. –Alex
I live out of state but currently have investment property in Florida. Justin has been an excellent resource for my Florida real estate and business law matters. I highly recommend him to anyone in need of a competent and responsive business lawyer. –Benjamin
Community Associations Articles
By: Justin C. Carlin In the Florida construction law context, contractors, subcontractors, and sub-subcontractors sometimes assert liens on property for (i) amounts that exceed that which is actually owed by a property owner, or (ii) work that was not actually performed on the property.  When either of such events occurs, a court may find that the lien is fraudulent, declare that the lien unenforceable, and award actual and punitive damages Read More