Title III-ADA Litigation Defense
Unexpectedly served with an ADA lawsuit in Palm Beach, Broward, or Miami-Dade?
Title III of the Americans with Disabilities Act of 1990 (28 C.F.R. Part 36) forbids places of public accommodation and commercial facilities from discriminating against its patrons on the basis of disability. While the ADA has protected countless disabled individuals from becoming the victims of discrimination, it has become the subject of litigation abuse in South Florida. In short, many plaintiffs' lawyers are filing multiple ADA actions against small businesses, seemingly for the purpose of collecting attorneys' fees. Most of the businesses do not even know they are violating the ADA until they are summoned to appear in federal court.
Retain an experienced Fort Lauderdale ADA defense lawyer to represent you in your ADA case
It is extremely important to retain an ADA lawyer who is familiar with ADA litigation. An ADA "access" lawsuit that is ignored may result in the business having to close down until the repairs described in the lawsuit are remedied; the repairs often cost thousands of dollars and take several months to rectify. In addition, a prevailing plaintiff in an ADA lawsuit is usually entitled to recover his or her attorney's fees from the defendant. During the last several years, Fort Lauderdale ADA lawyer Justin C. Carlin has defended numerous ADA cases throughout South Florida.
How can an ADA lawsuit be defended?
When defending a business in a Title III-ADA lawsuit, we immediately investigate whether the property in question complies with the ADA. If the property complies with the ADA, then we will probably recommend that our client (whether a property owner or a commercial tenant) defend the lawsuit. In addition to arguing that the property complies with the ADA, a defendant may also raise procedural defenses. Among other things, ADA defendants can often argue that that the plaintiff lacks "standing" to bring the lawsuit because the plaintiff is not reasonably likely to return to the property.
When a commercial facility is in violation of the ADA, it is almost always best to bring the subject property into compliance immediately. Nevertheless, a place of public accommodation or commercial facility need only comply with the ADA to the extent that doing so is "readily achievable." Therefore, the financial condition of a business is relevant to whether particular changes (e.g., a complete bathroom renovation) must actually be made.
Contact a dependable Fort Lauderdale ADA lawyer to protect your business
If you were recently served with an ADA lawsuit in any of Palm Beach, Broward, or Miami-Dade counties, then contact an experienced Fort Lauderdale ADA lawyer to assist you with defending against the lawsuit. We may be able to assist you with having the lawsuit dismissed or with reaching a favorable settlement. To schedule a consultation with a Broward County ADA lawyer, call (954) 440-0901 or complete the contact information form appearing immediately below.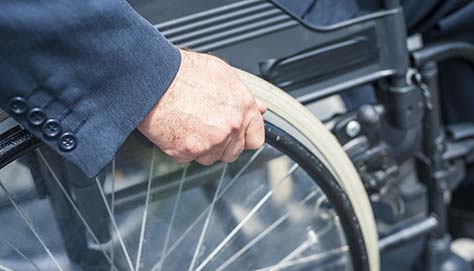 Energetic, determined, personable, smart, resourceful, and ambitious, Mr. Carlin demonstrates key attributes of some of the nation's top litigators. -Attorney in the community
Justin was fighting a whole team of attorneys by himself for most of the case and kicking their ass. My only regret is not getting to watch the trial, as the case settled after jury selection. -Dave
I'm 46, have worked countless attorneys in different areas of the law, courts and litigation. Justin is one of the best communicators, responders & easy to understand & work with lawyers I've met. –Eric
Title III-ADA Litigation Defense Articles
By: Justin C. Carlin I have been a Fort Lauderdale ADA lawyer for nearly a decade, having defended numerous lawsuits in the Southern District of Florida in each of the Miami, Fort Lauderdale, and Palm Beach divisions. I remember watching the below video shortly after becoming immersed in the area. After years of development within the area of the law, it is still one of the best journalistic expressions of the problems surrounding ADA litig Read More